2018 HONDA GOLD WING
Through our role as American Honda's powersports PR agency of record, Jonnum Media provided strategic and tactical support for the launch of the highly anticipated, all-new 2018 Gold Wing touring machine.
In keeping with the messaging strategy for the new Gold Wing, Jonnum Media helped Honda create a global unveiling event featuring strong themes of performance and travel. Image: Kevin Wing
Upon arrival in Santa Barbara, guests checked in to the brand-new Hotel Californian, where milestone Gold Wing models were displayed in the courtyard. Image: Kevin Wing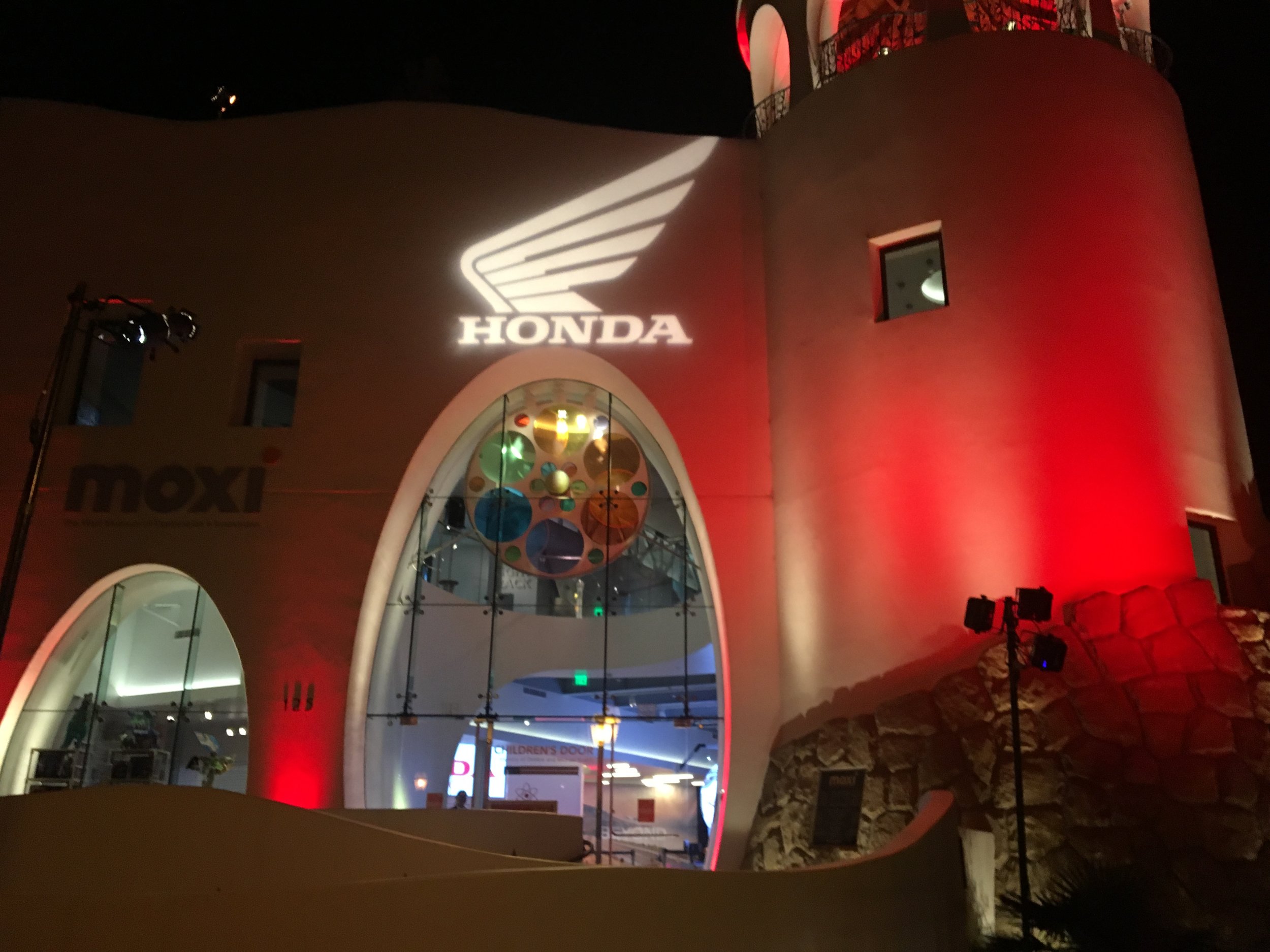 The unveiling event was held at Santa Barbara's MOXI Museum of Exploration + Innovation, which was specially lit and branded for the occasion. Image: Islay Events
For the unveiling, the MOXI's largest corporate event to date, the facility's entryway "handprint globe" was revised with heritage Gold Wing logos. Image: Kevin Wing
Additional branding touches included placing a Honda logo on the front-desk monitors. Image: Islay Events
In collaboration with Islay Events, Jonnum Media and American Honda executed a dynamic unveiling that engaged the live audience as well as those viewing on Facebook Live. Image: Kevin Wing
The unveiling itself was held not in a generic conference room, but on the MOXI's outdoor rooftop. Using the glass floor section as the stage allowed unique lighting from below. Image: Kevin Wing
To encourage social-media activity among participants, an Instagram leaderboard was displayed on monitors placed around the museum. Image: Kevin Wing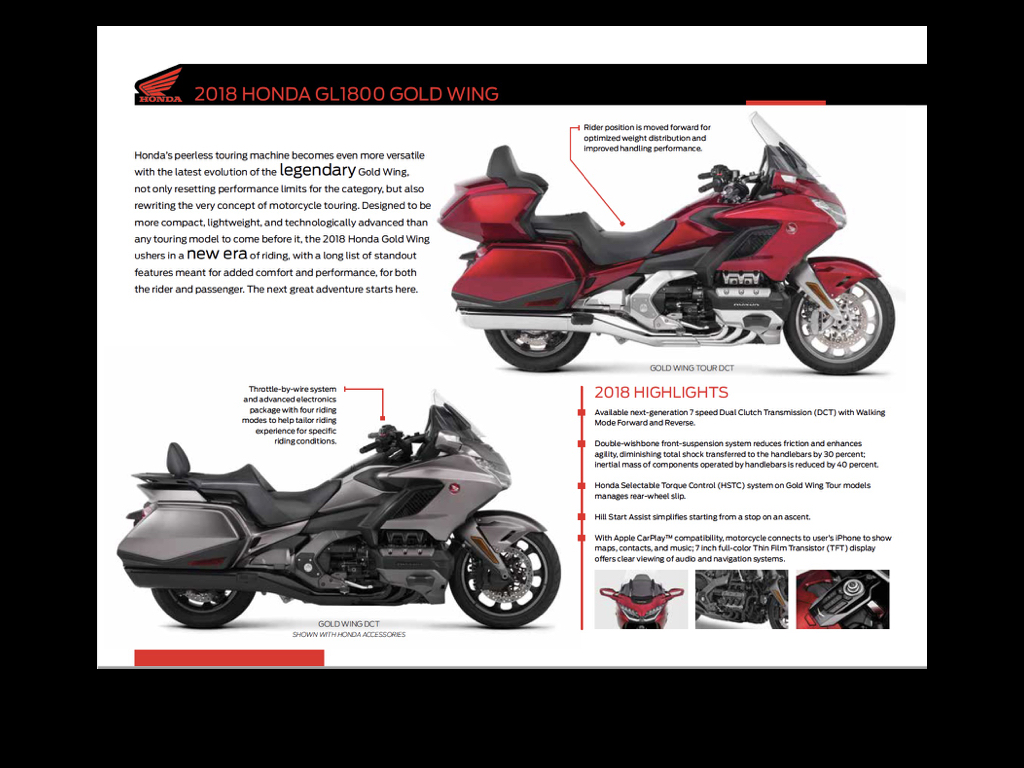 As with all important powersports models, Jonnum Media created marketing materials for use by Honda's salesforce.
For the media ride event, we created a route in Texas Hill Country, whose famous roads provided opportunities to showcase the Gold Wing's sporty performance. Image: Kevin Wing
team honda hrc 2018
Among our responsibilities to American Honda is the handling of PR and marketing duties for Team Honda HRC, the factory racing squad for AMA Supercross and Motocross.
We organized a pre-season media day at Honda's private test track to generate coverage ahead of the opener, and invited the GEICO Honda 250 effort to join the in-house 450 squad. Image: Simon Cudby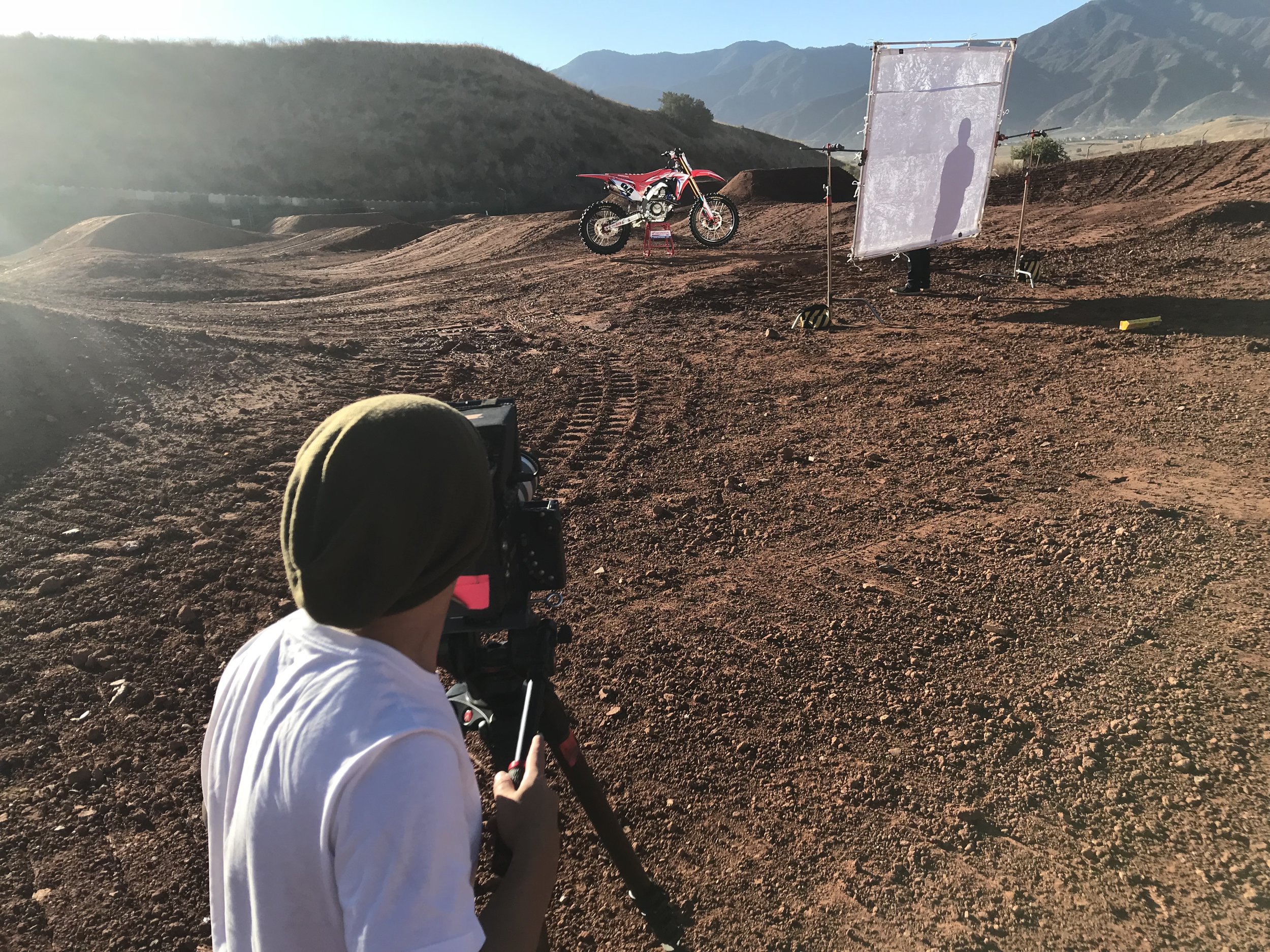 To generate materials for the 2018 season, we held a dedicated photo/video day with riders Ken Roczen and Cole Seely.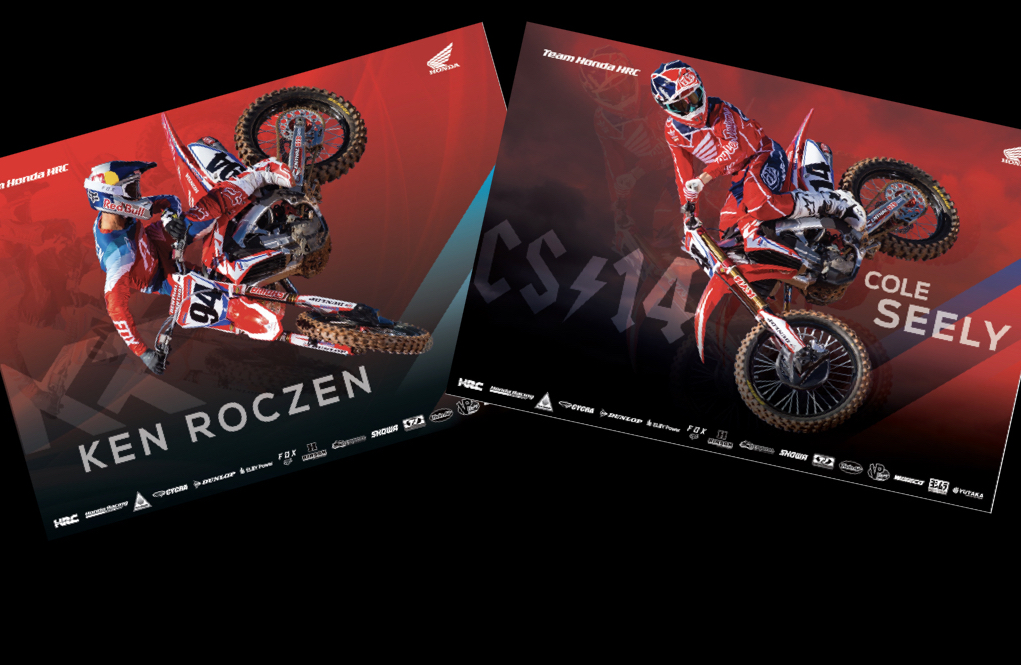 Through our collaboration with Handsome Rabbit, we designed the team's promotional materials, to be utilized throughout the season.
2018 Team Honda HRC Intro
Collaborating with Phantasos, we created a dedicated video celebrating Team Honda HRC 2018.
Mandie Fonteyn is our dedicated Team Honda HRC account manager, who attends every round and looks after the squad's PR needs. Image: Simon Cudby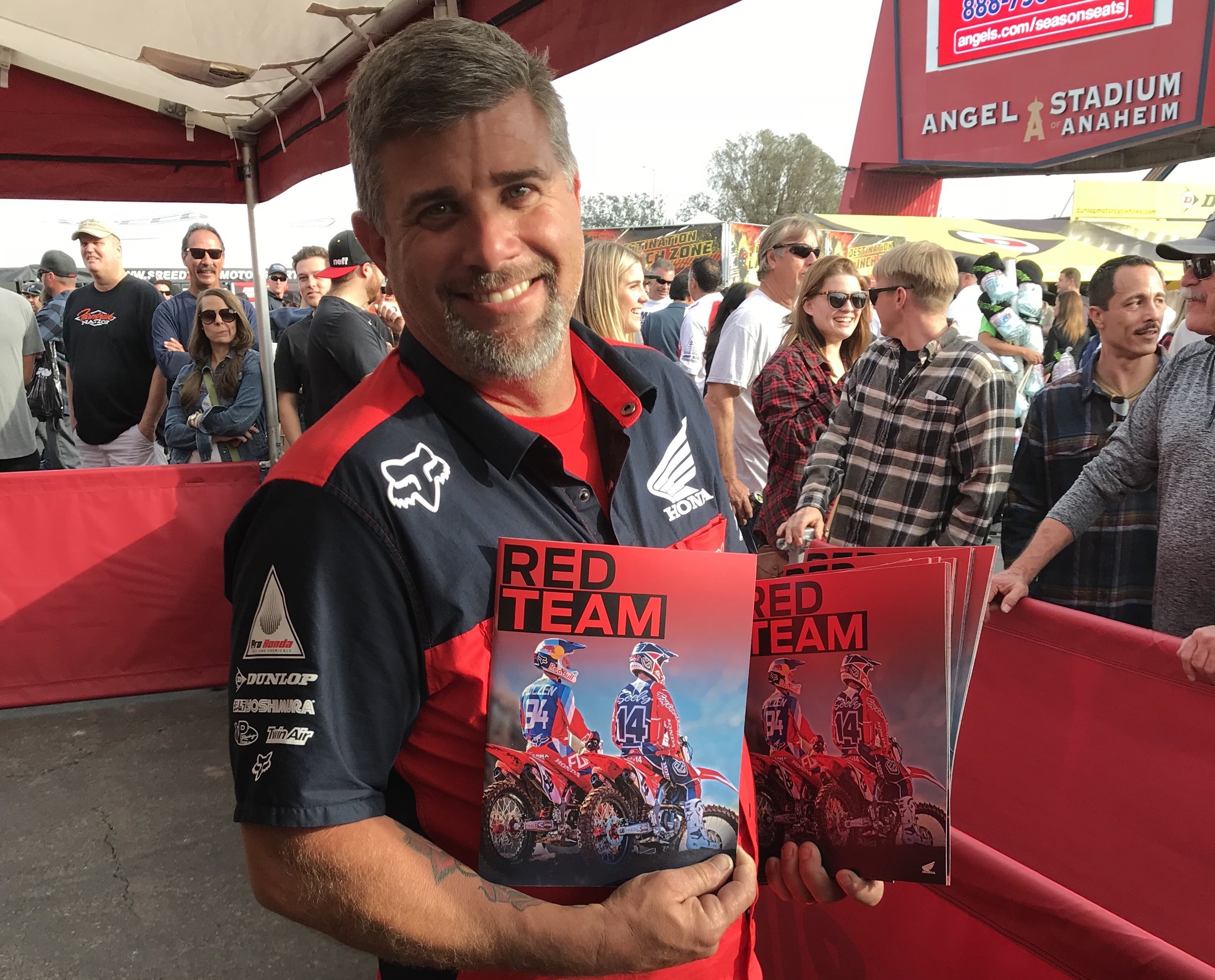 For the 2018 season, we published a special magazine on Team Honda HRC, which the squad distributes to partners and fans at the races.
At every round, we organize a rider autograph signing for the fans.
2018 HONDA CRF250R
Jonnum Media counseled a three-phase rollout of Honda's all-new quarter-liter motocrosser, then helped with strategy and execution of all three events.
With Jonnum Media's help, Honda carried out a three-phase launch of one of its most important motocross launches in years. Image: HighRev Photography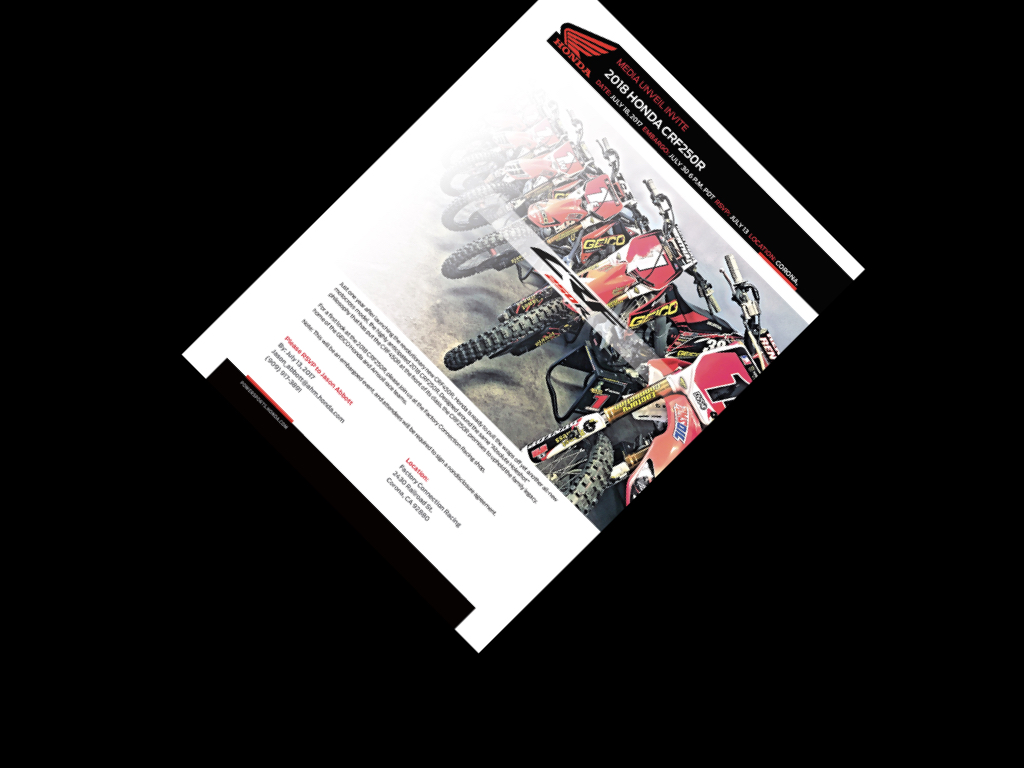 The first phase was an embargoed pre-announcement event held in the race shop of Factory Connection, which runs Honda's official 250cc race effort. Media had the opportunity to learn about the model and prepare their coverage ahead of the public unveiling.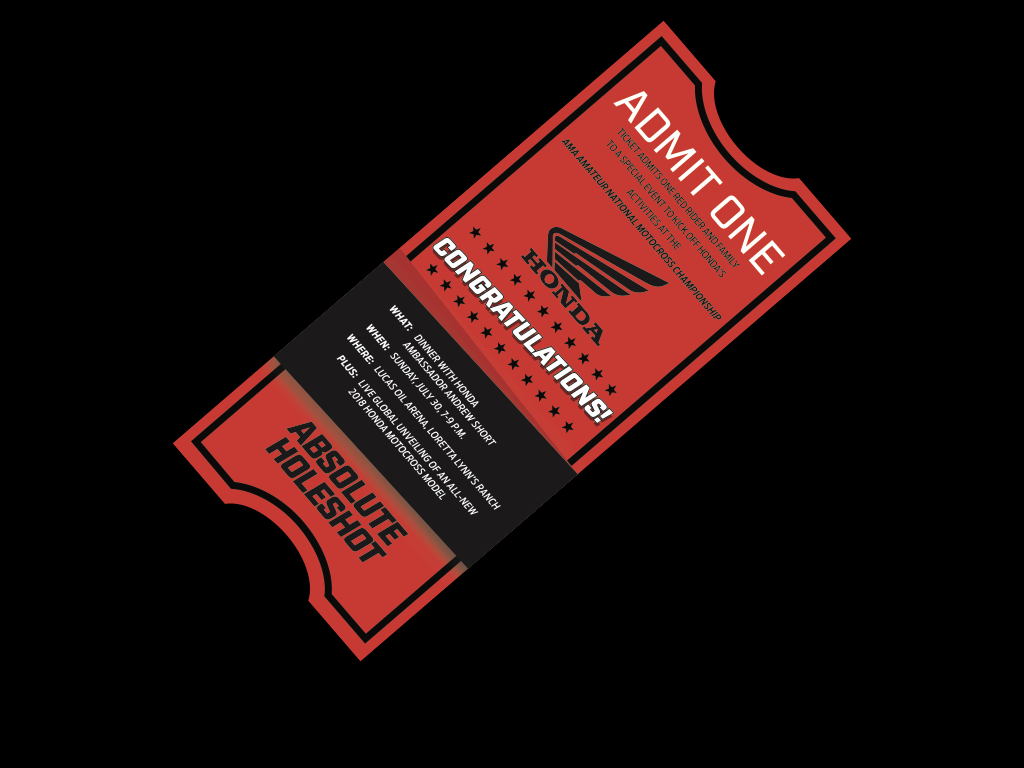 Phase 2 was the public unveiling, which we held at the AMA Amateur National Motocross Championship. Qualifying Red Riders were the exclusive live audience, while the event was live-streamed to the world via Honda's Facebook page.
Attendees had the chance to pose on the bike for Instagram photos, using the #absoluteholeshot hashtag developed for Honda's new CRF models.
The day after the unveiling, Honda Brand Ambassador Andrew Short debuted the bike in action on the Loretta Lynn Ranch track, then stopped for an interview with announcer Jason Weigandt.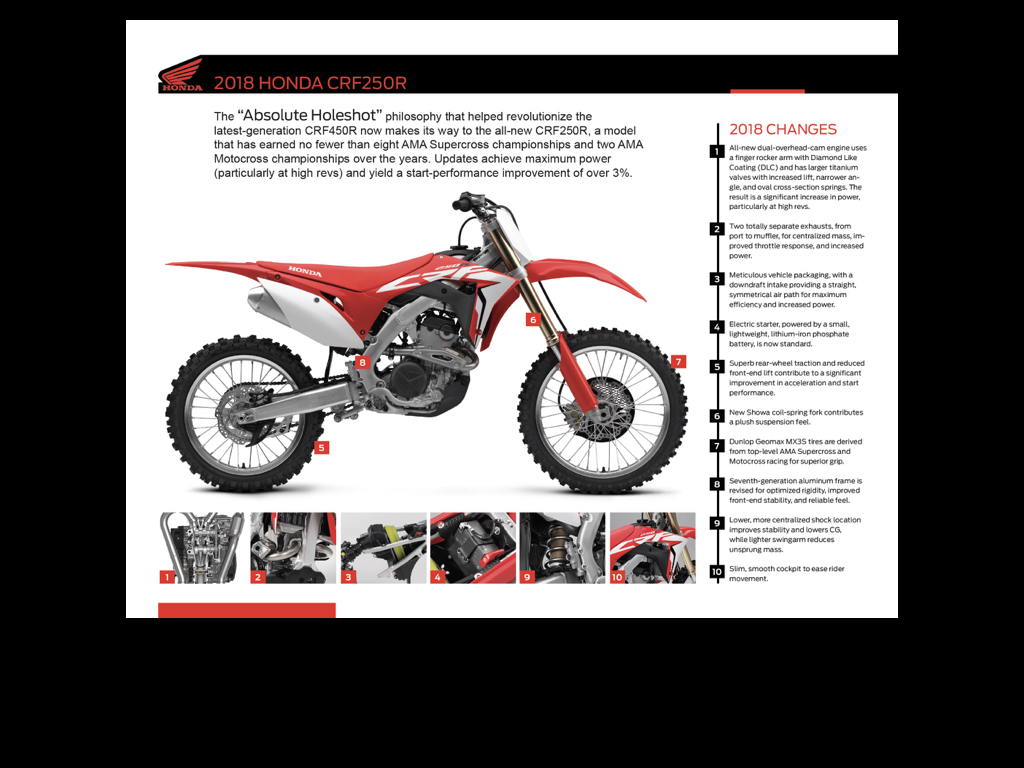 In addition to creating media-facing content, Jonnum Media prepared model overviews that are used by Honda's sales associates on showroom floors across the country.
Following the unveiling, Jonnum Media helped Honda's Press Department execute Phase 3 of the launch, a media ride event on California's Central Coast. Image: HighRev Photography
To reinforce the model's image, Jonnum Media prepared branding touch points that were displayed at the event hotel and the track.
To emphasize the importance of this model to Honda's amateur-racing program, we included Amsoil Honda rider Jo Shimoda in the presentation and ride event.
Thanks to prominent branding and meticulous grooming, Zaca was in prime condition for the lucky media invitees. Image: HighRev Photography
Two semis serviced the event: The bikes were pitted out of a technical truck, while the media based themselves under the awning of Team Honda HRC's factory hospitality truck. Image: HighRev Photography
With long motos and hot weather, editors and test riders worked up a sweat, but a trackside masseuse was on hand to work out the knots. Image: HighRev Photography
NICKY HAYDEN
Jonnum Media and our founder were privileged to be closely involved with Nicky Hayden throughout his entire international racing career.
Nicky Hayden was a friend and an example for Jonnum Media and our founder, and we will always treasure the work we were privileged to do with him.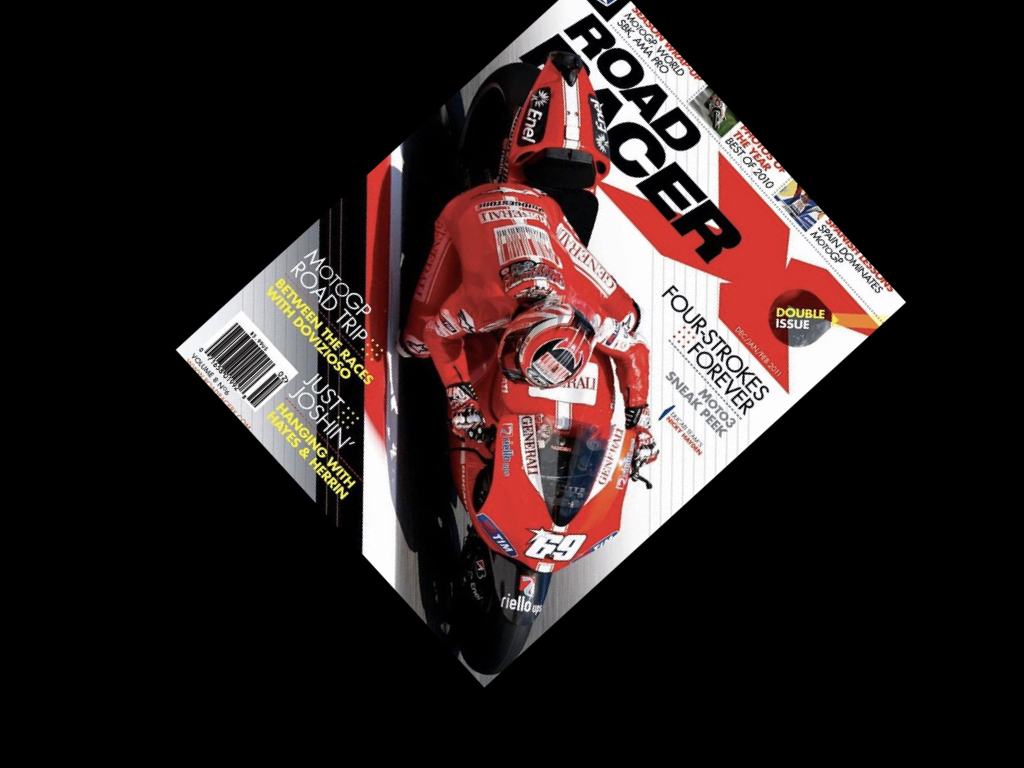 Throughout its eight-year life cycle, our founder served as edited of the groundbreaking Road Racer X, and Nicky penned a racer column in every issue. Image: Andrew Northcott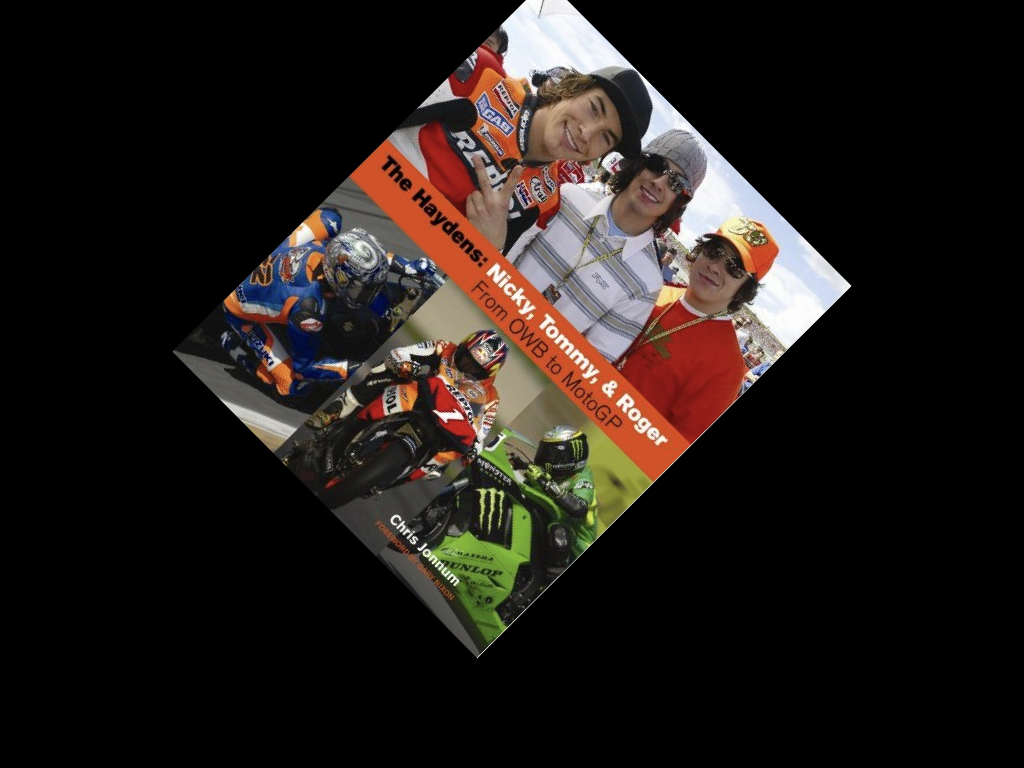 Following Nicky's 2006 MotoGP World Championship, our founder was contracted by Bull Publishing to write his official biography.
Following Nicky's tragic passing, Jonnum Media was contracted by Honda and International Racers to produce this emotional farewell video, on which we collaborated with Phantasos Media.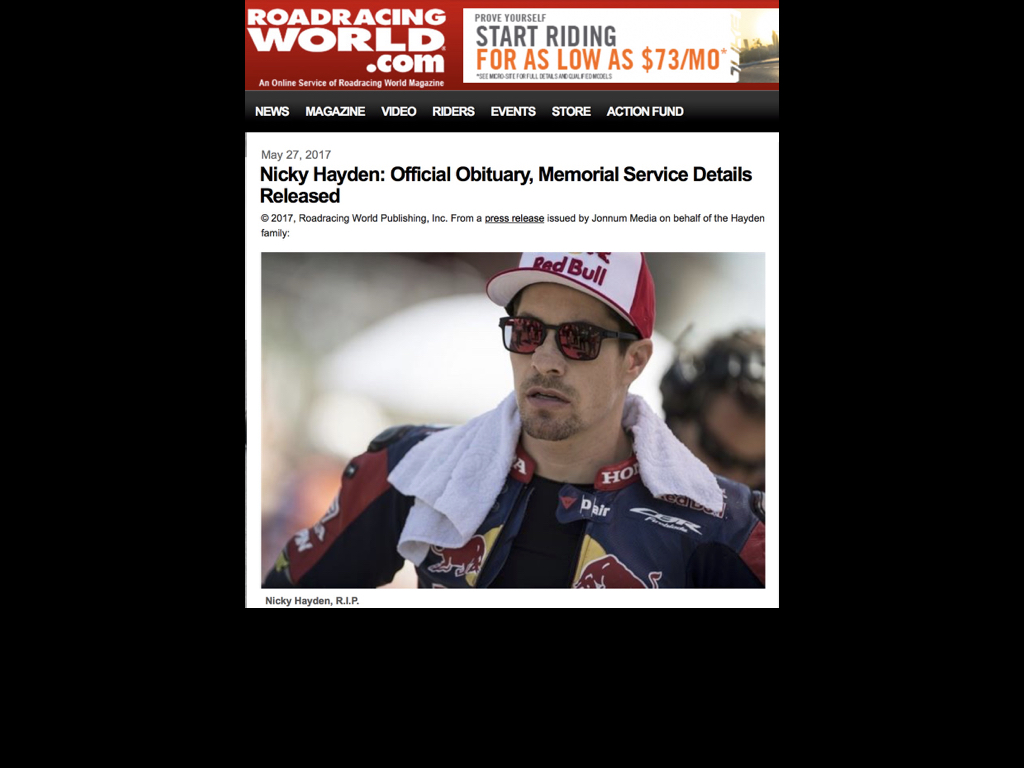 We were honored to be asked by the Hayden family to write his official obituary. The process was painful but therapeutic.